Get them started off right.
Welcoming a new puppy into the home comes with a lot of responsibility. Help new puppy buyers get off to the right start by sending them home with this complimentary Pet Safety Handbook. This concise reference guide provides puppy buyers with some basic tips and tools to ensure a successful start to dog ownership.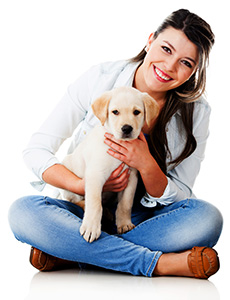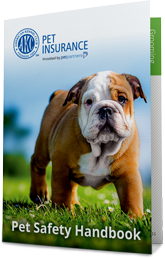 The Pet Safety Handbook includes information on:
Puppy Essentials
Health and Safety Tips
Common Toxins and Poisons
Grooming Tips
Vitals and First Aid
Emergency Contact information
By including a handbook in each of your puppy packets, you can help ensure a safe transition into their new homes!
---
The AKC Pet Insurance Certificate is administered by PetPartners, Inc. and is underwritten by American Pet Insurance Company, 6100 4th Ave S., Seattle WA 98108 or Independence American Insurance Company. Activation is required, may not be available in all states and only available to U.S. residents. Eligibility restrictions apply. Visit www.akcpetinsurance.com/certificate or call 1-866-725-2747 for more information or to review terms and conditions.