Breeder Support Program
Exclusive Benefits for Breeders
At AKC Pet Insurance, we know that breeders put a lot of time, attention and love into each of their puppies. The Breeder Support Program was developed to help breeders navigate through the pet insurance options that are available for their puppies and their new owners. Our program's mission is to ensure your puppies get a healthy start in their new forever home.
Breeder Resources
Meet Your Breeder Support Specialist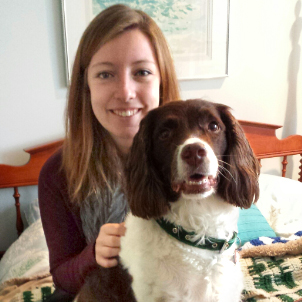 Mary Shaughney
Breeder Support Specialist
(919) 926-2740
Mary comes to AKC Pet Insurance with an extensive background in animal care and as a lifelong animal lover, has a passion for promoting pet health and wellness. As the Breeder Support Specialist, Mary is available to help breeders gain a better understanding of pet insurance and how it can help their puppies stay happy and healthy. Mary lives in Raleigh, North Carolina with her orange kitty, "Cat", and is currently searching for the right pup to join her family!
Contact
Frequently Asked Questions
Visit our Breeder FAQ page to get answers to some commonly asked questions.