Policyholders can enjoy a new way to manage their pet's health and community with TailTrax®.
Download our new TailTrax app
Join our community of pet owners to help your dog live a happier, healthier life! Gather all of your pet's essential information in one place and learn more about the dog-friendly businesses in your neighborhood!
Store AKC registration information, microchip numbers and veterinary health records
Access your pet insurance portal and policy documents
Share important health records with pet sitters, your veterinarian and family members
Receive answers to your pet health questions from home with the 24/7 Vet Helpline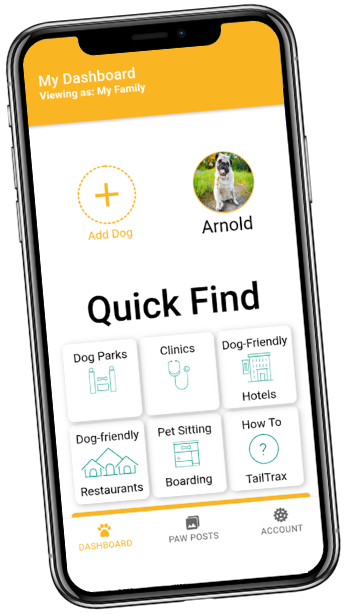 It's easy to join!
Get the App
Download the free app from your device's store
Create an account
Set up an account using your email – this is how you will share records and invite others to join your family. If you registered your dog with the AKC, use the same email address.
Start or join a family
Create a pet profile for each of the dogs in your family. Connect with your friends, veterinarian and AKC Pet Insurance to promote a healthier, happier life for your dog!