AKC Pet Insurance for Dogs & Puppies
Providing care and protection is the least we can do for our fur buddy. Policies offered by AKC Pet Insurance help safeguard your dog's health and protect you from unexpected costs.
AKC Pet Insurance stands out from the pack by being the only brand to offer the pet insurance of champions.

The only pet insurance brand of the AKC®: The American Kennel Club is the largest and most-respected canine registry in the world. Since 2003, AKC Pet Insurance has served as their exclusive insurance brand.

Plans to suit your pet and budget: AKC Pet Insurance's selection of policy add-ons and customizable coverage options mean your plan can be as unique as your dog or cat.

Keep your vet: With AKC Pet Insurance, you and your dog can keep your vet and visit any licensed provider in the United States or Canada.

NEW Most Comprehensive Pre-Existing Condition Coverage: AKC Pet Insurance is the ONLY brand that offers the industry's most comprehensive pre-existing condition coverage after a 12-month waiting period.

Round-the-clock pet care answers: Need answers in the early morning or dead of night? Policyholders can call or chat with the 24/7 Vet Helpline any time of day for quick answers to their pet care questions.

Your pet's world in the palm of your hand: The TailTrax® mobile app connects dog owners to a like-minded community, provides a database of pet care resources, and makes it simple to keep medical records and insurance forms organized.
How Does Dog Insurance Work?
Once your dog's waiting period has ended:'
1. Visit any licensed vet: Take your dog to any specialist, licensed veterinarian, or emergency clinic. Once you've paid bill, make sure to keep your itemized invoice.
2. Submit a claim: Fill out a claim form and submit.
3. Get reimbursed: You'll get claim reimbursement for eligible expenses. You can check your claim status at any time through the Customer Portal or on the Tailtrax® mobile app.
Building Your Dog's Health Insurance Plan
The pet insurance of champions means different things to different dog owners. We believe our customers should only pay for what they need. That means AKC Pet Insurance allows policyholders to personalize their coverage and create the best pet insurance policy for themselves and their pet.

How Much Will it Cost?
Review the following things before building your policy
Annual coverage limits: Total annual benefits from policies offered by AKC Pet Insurance range from $2,500 to an unlimited annual benefit for covered services.
Premiums: Pet insurance premiums depend on a number of factors, including your dog's breed and age, your Zip code, your chosen payment and benefit plan, and any optional policy add-ons you select.
Deductibles: Enrollees can set their own annual deductibles, ranging from $100 to $1,000 in $50 increments.
Reimbursement: Sometimes referred to as coinsurance, enrollees can select reimbursement of 90%, 80%, or 70% on their policies. Once deductibles are met, eligible veterinary expenses will be covered. The higher the reimbursement levels, the higher the monthly premium.
Protect Your Dog with Accident and Illness Coverage
From their puppy years into adulthood, dogs will have their share of unexpected accidents and illnesses. Accident coverage is available to all dogs over eight weeks of age, and dogs between eight weeks and nine years of age are eligible for illness coverage. Refer to your policy for complete details regarding coverage, limitations, and exclusions.
Common medical conditions that may be covered include, but are not limited to:
ACL injuries
Allergies
Broken bones
Cancer
Digestive issues
Hypothyroidism
Intervertebral disc disease
Common expenses that may be covered include, but are not limited to:
Emergency care
Hospitalization
Imaging
Lab tests
Prescription medications
Physical therapy
Surgery
Tooth extraction
The Most Comprehensive Coverage for Pre-Existing Conditions
Most pet insurance companies exclude any and all pre-existing conditions. These are defined as illnesses or injuries that predate a policy's effective date.
AKC Pet Insurance (underwritten by Independence American Insurance Company) does not impose the same restrictions and exclusions on dogs with pre-existing conditions as other pet insurance brands. After a 365-day waiting period, our enrollees may be covered for certain pre-existing conditions. These could include hereditary and congenital conditions, as well as chronic conditions like cancer and injuries sustained during a dog's early years.
Policy add-ons: In addition to basic Accident and Illness coverage, enrollees may have the option to supplement their policies. We know that you and your dog's needs are unique, so our optional add-on plans cover everything from routine expenses to the costs associated with memorializing a pet. Choose what you need. You can always update your selections to get the best coverage for your dog.
Get Wellness Coverage for Added Security
Routine and preventive care costs can add up just as quickly as emergency veterinary fees. Optional Defender and DefenderPlus wellness plans offered by AKC Pet Insurance can help policyholders with a range of essential medical costs.
Covered exams and procedures include, but are not limited to:
Alternative therapies
Blood and fecal examinations
Deworming
Diagnostic tests
Flea and tick prevention
Heartworm screening and prevention
Microchipping
Routine dental care (cleanings)
Spaying and neutering
Urinalysis
Vaccinations and titers
Wellness examinations
Save Money with Exam Coverage
Trips to the vet's office can get expensive. Optional exam fee coverage offered by AKC Pet Insurance helps policyholders pay for the cost of treatments from a variety of providers.
Providers may include, but are not limited to:
Emergency veterinary hospitals
Specialty clinics
Primary care doctors
Save Money with Exam Coverage
Trips to the vet's office can get expensive. Optional exam fee coverage offered by AKC Pet Insurance helps policyholders pay for the cost of treatments from a variety of providers.
Providers may include, but are not limited to:
Emergency veterinary hospitals
Specialty clinics
Primary care doctors
Plan Ahead with Hereditary and Congenital Coverage
Certain common hereditary conditions aren't covered by accident and illness plans. Many are heritable illnesses that dogs develop as they age. Enrollees can get coverage for many of these conditions by selecting this policy add-on for dogs under two years of age.
Common medical conditions that may be covered include, but are not limited to:
Arthritis
Diabetes
Elbow dysplasia
Eye disorders
Heart disease
Hip dysplasia
Luxating patella
Spondylosis
Celebrate Your Pet's Life with Final Respects Coverage
Saying goodbye to a cherished dog is never easy, but this policy add-on offered by AKC Pet Insurance can help pet owners manage some of the expenses associated with the difficult experience.
Covered expenses may include, but are not limited to:
Burial
Cremation
Memorials
What's Not Covered
With optional policy add-ons, it's possible that AKC Pet Insurance can offer coverage for a large portion of your pet care expenses. There are, however, a number of expenses for which enrollees cannot obtain reimbursement.
Certain Fees are not covered, for example:
Elective and experimental procedures
Obesity treatments
Organ transplants
Chronic dental conditions like periodontal disease
Parasite treatments
Prosthesis
For a complete list of exclusions and limitations, refer to https://www.akcpetinsurance.com/sample-policies
Dog Insurance: FAQs
Why do I need dog insurance?
1 in 3 pets require emergency care every year. Scrapes with playmates, slips and falls, and run-ins with household hazards can all leave pet owners contending with hefty vet bills. By providing reimbursement for certain eligible expenses, pet insurance policies alleviate some of the financial burden of owning a dog.
How much does dog insurance cost?
Premiums start as low as $10/month for Accident and Illness coverage alone, with most policyholders paying an average cost of $550 - $600 annually. Your specific premium will depend on a number of factors, including your ZIP code, dog's breed, and age. Any optional policy add-ons you select can also affect the cost of dog insurance coverage. These factors will also affect monthly premium costs:
Annual benefits:

Enrollees have the option to select plans with unlimited annual payouts for eligible expenses. The higher the annual benefit amount, the higher the plan's premium.

Deductibles:

Choosing a higher annual deductible means you're responsible for covering more pet care expenses before coverage will kick in. Higher deductibles typically also mean lower monthly premiums.

Coinsurance and reimbursement:

The lower the reimbursement percentage, the lower the monthly dog insurance premium.
Are mixed-breed dogs eligible?
Yes! Policies are available for purebred and mixed-breed dogs alike.
Are any breeds or breed-specific conditions excluded?
No. AKC Pet Insurance offers equal availability to all breeds of dog and applies the same policy terms and conditions.
Can I keep my veterinarian?
Yes! Pet insurance works on a reimbursement basis. As such, policyholders can visit the veterinarians of their choice anywhere in the United States or Canada.
Are behavioral conditions covered?
It depends. some plans offered by AKC Pet Insurance cover expenses associated with diagnosing and treating behavioral issues such as anxiety and destructive behavior. This coverage is not currently available in every state.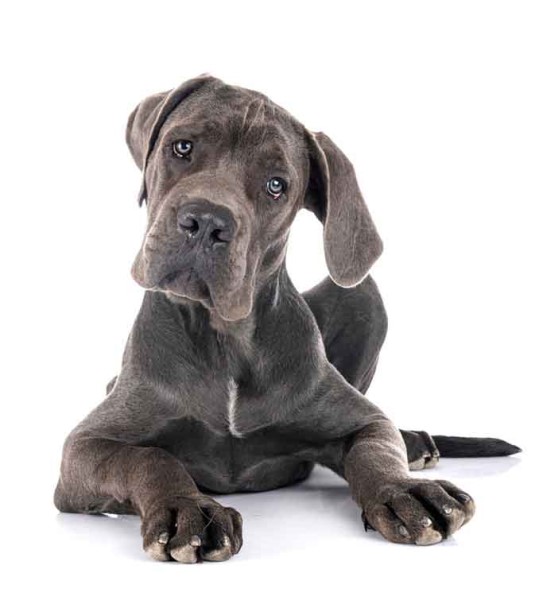 What are inherited and congenital health conditions?
Inherited conditions are health problems that originate from genetic factors. In the case of congenital conditions, these conditions have been present since birth, though their symptoms may take years to appear.
Are inherited conditions covered?
Yes. Policyholders have the option to purchase coverage for a number of heritable and congenital conditions if their dog is under two years of age.
Are exam costs covered?
Standard policies do not reimburse enrollees for examination fees. An optional policy add-on can help cover some or all of these expenses.
Is routine care covered?
Yes. A number of routine expenses and preventive care options are covered under Defender and DefenderPlus plans. Neither plan is subject to annual deductibles or coinsurance payments. Rather, a schedule of benefits offers an established amount of reimbursement for each specific expense each year.
How do I update or cancel coverage? Do I need to contact customer service?
To inquire about updates to your dog's insurance plan or for additional information, contact the Customer Care Team at 1-866-725-2747.
Get Your
No-Commitment Quote

5% Multi-Pet Discount*

30-Day Free Look Period*
*Not available in all states.