Does your partner prefer time with you or their pet? Survey results are in!
Ahead of Valentine's Day, we conducted a survey of 1,000 adults in the U.S. to uncover a very important truth. Who do people want as their Valentine—their partner or their pet? The results are in, and they might surprise you.
Pets Are the Priority for Singles
Over half of those surveyed said they'd rather stay home with their pet than go out on Valentine's Day. What a purrfect time to binge-watch your favorite show and cuddle up with your furry bestie. At least you don't have to endure a long wait for dinner!
Pets Take the Top Spot with Couples Too
Many couples prefer to plan dates that involve their pets. Pet-friendly dates can be a hike, a walk in the park, or exploring a new city together. These activities can help couples strengthen their bond.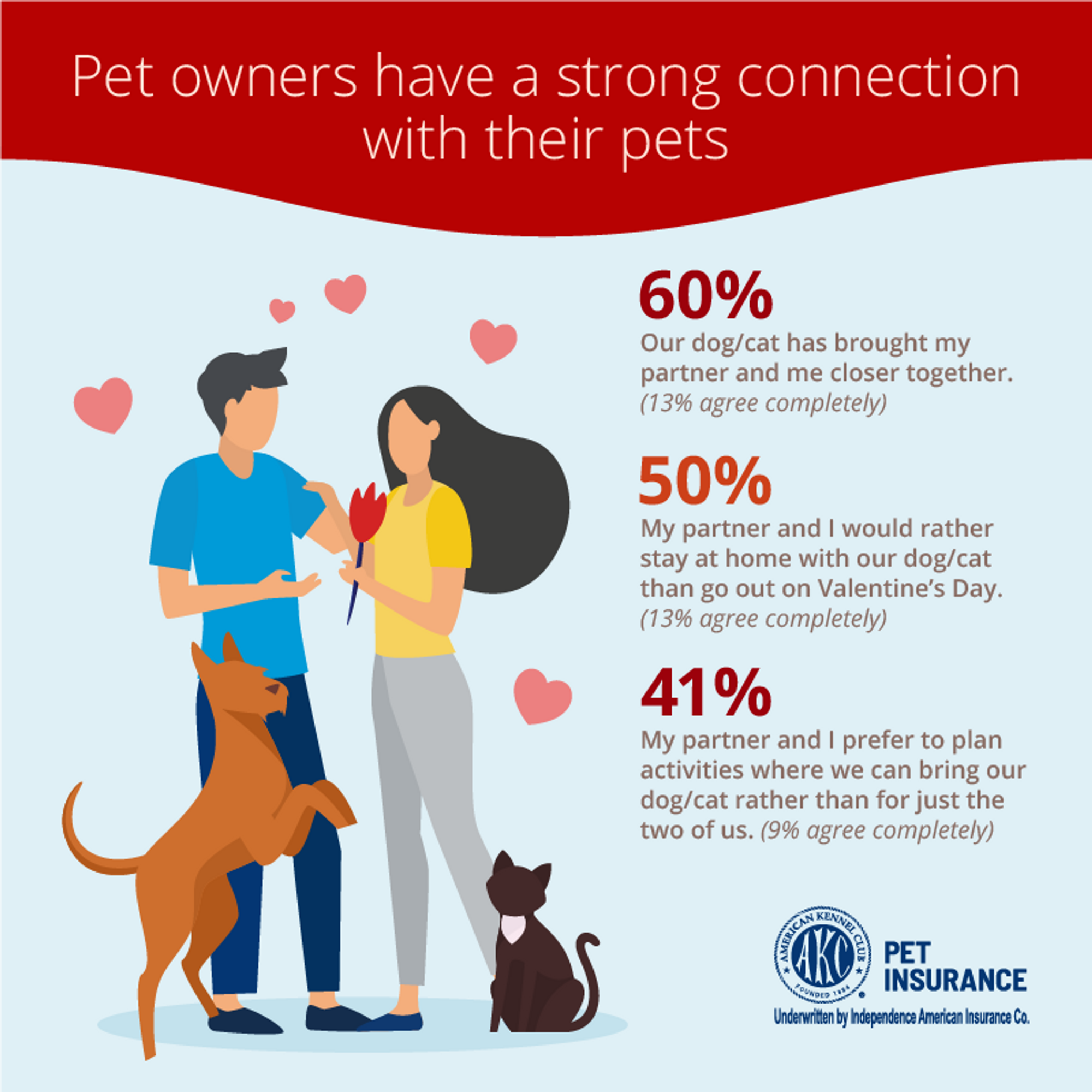 Pets Also Take the Cake (or Treat) for Cuddles
Over a quarter of those surveyed said they'd rather cuddle up with their pet than their human partner. Who can blame them? The bond between human and animal is unique and special.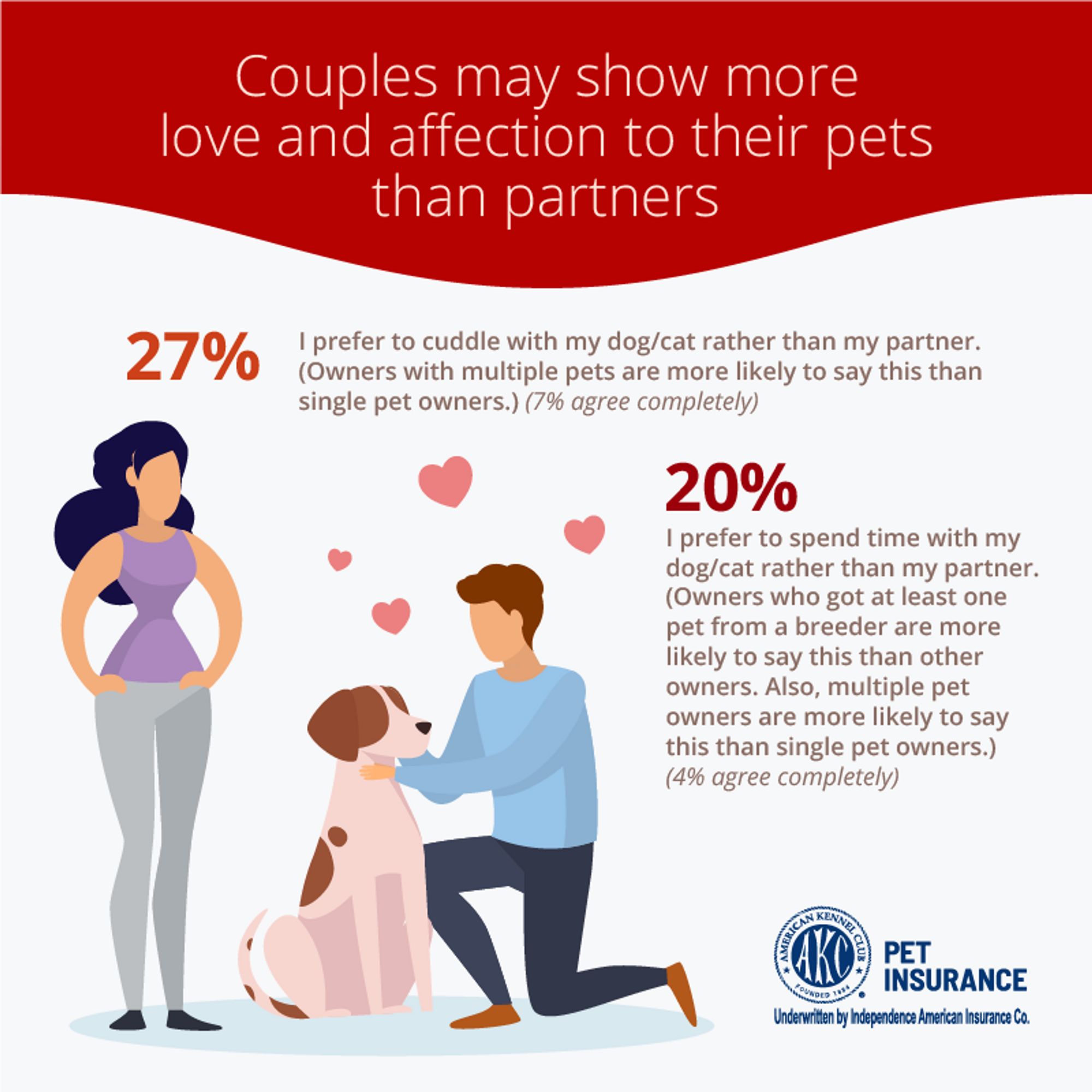 For Valentine's Day or your next date night, give your partner what they really want—more time with their furry bestie. Take a walk together, plan a pet-friendly vacation, or stay in for a movie marathon. Your partner—and your pet—will thank you!
---
Love is in the air, so show your beloved pets how much you care by getting pet insurance. Customizable coverage through AKC Pet Insurance (underwritten by Independence American Insurance Company) is there for your cat or dog when they're sick, hurt, and healthy. Get a quote now and stop an unexpected emergency from spoiling the mood this Valentine's Day.